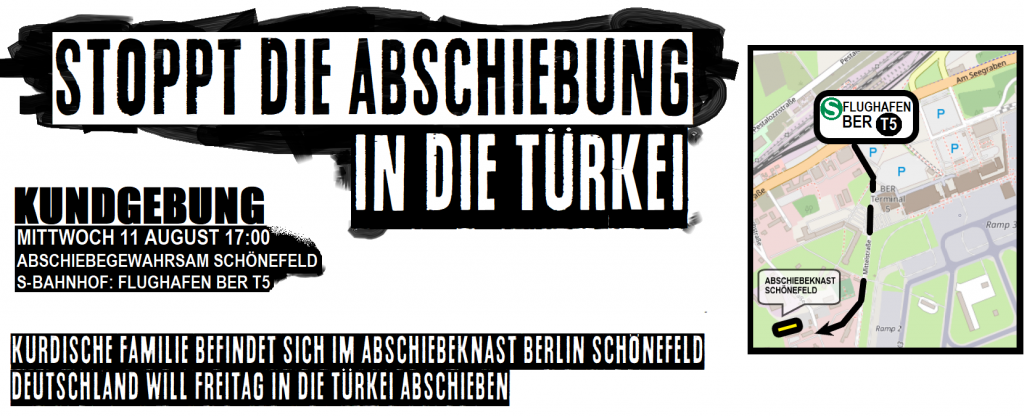 A Kurdish family has been in Berlin-Schönefeld's deportation prison since 3 weeks. Although having fled Turkey after experiencing torture, their asylum claim was rejected and now Germany aims to deport them to Turkey this Friday. Let us all stand up in rage against this deportation and demand the immediate release of the family from deportation prison! Join us in protest this Wednesday in front of the deportation prison.
➜ Wednesday (11 August) 17:00
➜ in front of Deportation Prison Schönefeld (S-Bahnhof BER Terminal 5)
The deportation is already planned on Friday 13.08.2021 with Ryanair flight FR 6925 at 06:00 from BER airport to Odessa/Ukraine under escort of 9 cops and a doctor, whereby it can be assumed that from Ukraine a deportation back to Turkey will take place.
The family is calling for support. One is currently in hunger strike in prison and another attempted suicide in reaction to being faced with deportation. Let us all stand fiercely by their side! No deportations to Turkey! Close all deportation prisons! Right to stay for the family!!