There are currently 16 deportation prisons in use around Germany and 2 are in construction. Find below details about each of these prisons. These are the places were people are locked up in the days or months before a deportation. We stand in solidarity with people resisting inside deportation prisons and promote any action & campaign that helps to end the practice of deportation prisons. For a world without prisons!
AUSREISEGEWAHRSAM SCHÖNEFELD
Prison capacity: 20👥 PLANNED EXPANSION TO 120
Managed by: Zentrale Ausländerbehörde des Landes Brandenburg
Private security: City Schutz GmbH
Based on the terrain of what is now BER airport, Terminal 5. This terminal is closed for passenger flights and is exclusively used for deportations. Promised to be used for 48 hours max detention, but a Kurdish family was kept here for a whole month. Police is often not allowing visitors, even if an appointment is made. This prison is currently not often used: Berlin and Brandenburg usually make deportation raids in the night before a deportation flight. In the hours before a deportation charterflight, people are kept in a pre-deportation transit building inside the airport fence and not in the prison building. In 2025, it will be reconstructed to hold 120 people.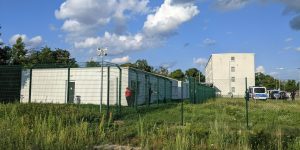 AHEG BERLIN
Prison capacity: 10👥
Managed by: Polizei Berlin
Full name: Abschiebungshafteinrichtung für Gefährder Berlin
This deportation prison is used to imprison people who Germany perceives as a threat or have been deemed to commit a crime. It is also used as deportation prison for people not fitting in this category, but allegedly max for 24 hours.
AHE PFORZHEIM
Prison capacity: 51👥
Managed by: Regierungspräsidium Karlsruhe (Baden Württemberg)
Full name: Abschiebungshafteinrichtung Pforzheim
Private security: SIBA security service GmbH
JVA EICHSTÄTT
Prison capacity: 96👥
Managed by: Bayerische Staatsministerium der Justiz
Full name: Justizvollzugsanstalt Eichstätt – Einrichtung für Abschiebungshaft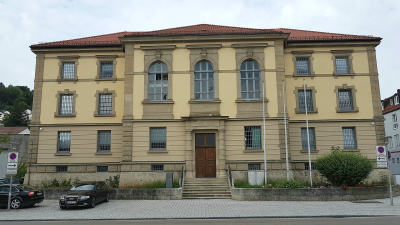 JVA ERDING
Prison capacity: 35👥
Managed by: Bayerische Staatsministerium der Justiz
Full name: Justizvollzugsanstalt Erding – Einrichtung für Abschiebungshaft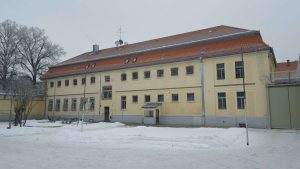 AHE MÜNCHEN FLUGHAFEN
Prison capacity: 22👥
Managed by: Bayerisches Landesamt für Asyl und Rückführungen
Private security: Kötter GmbH & Co. KG
Full name: Abschiebehafteinrichtung Flughafen München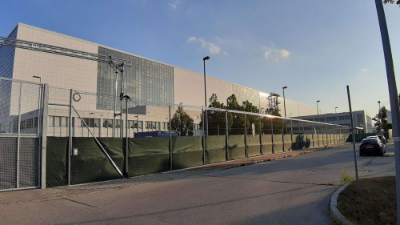 ABSCHIEBUNGSGEWAHRSAM BREMEN
Prison capacity: 16👥
Managed by: Polizei Bremen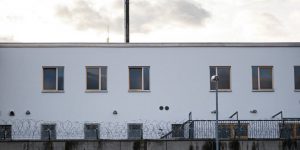 RÜCKFÜHRUNGSEINRICHTUNG HAMBURG
Prison capacity: 30👥
Managed by: Behörde für Inneres und Sport, Amt für Migration
Private security: WEKO Sicherheitsdienste GmbH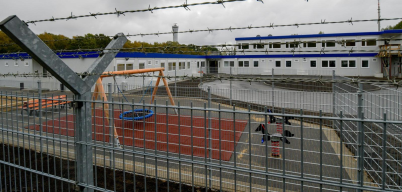 AHE DARMSTADT
Prison capacity: 80👥
Managed by: Polizeipräsidium Südhessen
Full name: Hessische Abschiebehafteinrichtung Darmstadt-Eberstadt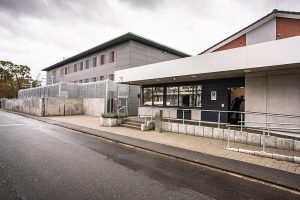 JVA LANGENHAGEN
Prison capacity: 68👥
Managed by: Justizressort in der Abteilung Langenhagen der Justizvollzugsanstalt Hannover
Full name: Justizvollzugsanstalt Langenhagen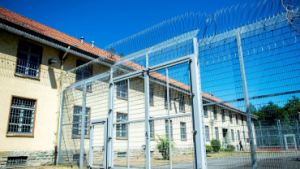 UFA BÜREN
Prison capacity: 175👥
Managed by: Bezirksregierung Detmold (Dezernat 29)
Private security: KWS GmbH & Co. KG
Full name: Unterbringungseinrichtung für Ausreisepflichtige Büren

GFA INGELHEIM
Prison capacity: 40👥
Managed by: Land Rheinland-Pfalz
Private security: WWD Dienstleistung GmbH
Full name: Gewahrsamseinrichtung für Ausreisepflichtige Ingelheim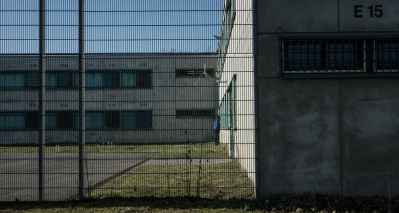 ABSCHIEBUNGSHAFT DRESDEN
Prison capacity: 58👥
Managed by: Freistaat Sachsen
Contracted to: European Homecare GmbH
Private security: Kötter GmbH & Co. KG
Full name: Einrichtung zum Vollzug der Abschiebungshaft und des Ausreisegewahrsams Dresden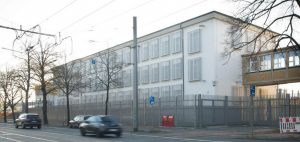 AHE GLÜCKSTADT
Prison capacity: 12👥
Managed by: Landesamt für Zuwanderung und Flüchtlinge Schleswig-Holstein
Private security: KWS GmbH & Co. KG
Full name: Abschiebungshafteinrichtung für Schleswig-Holstein, Hamburg und Mecklenburg-Vorpommern
Opened in August 2021, currently 12 places. Soon expanded to the planned 60.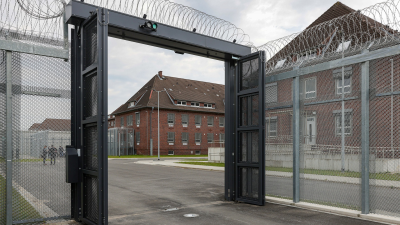 JVA NEUSTRELITZ
Prison capacity: 5👥
AHE HOF
Prison capacity: 150👥
Managed by: Bayerisches Staatsministerium der Justiz
Full name: Abschiebungshafteinrichtung der Justizvollzugsanstalt Hof
OPENING 25 OCTOBER 2021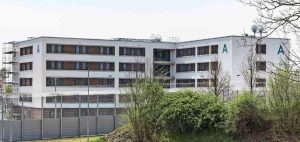 AHE PASSAU
Prison capacity: 200👥
Managed by: Bayerisches Staatsministerium der Justiz
Full name: Abschiebungshafteinrichtung der Justizvollzugsanstalt Passau
PLANNED TO BE OPENED 2025
ABSCHIEBEHAFT DÜSSELDORF FLUGHAFEN
Prison capacity: 20👥
IN PLANNING